Looking for commercial kitchen filtration?
Industrial and process filtration specialists
Purified Air's ESPs have been used by some of the world's largest brands since 1984. In those 40 years we have developed a technology first approach allowing us to deliver highly efficient products supporting our partners in many different sectors, covering individual cellular extraction through to large turnkey projects.
Purified Air is the only UK-based manufacturer of industrial/commercial electrostatic precipitators (ESPs). Modular, affordable, and scalable, our systems are unrivalled, with an efficiency of 99% down to 0.01µm.
electrostatic precipitation
Purified Air's ESPs remove + and submicron particulate matter (pm) and coolant from the airstream by applying a static charge to particles in the airstream.
These particles are then attracted to collector plates which have the opposite electrical potential, resulting in them being stripped from the air.
Machine tools create these pollutant particles during the machining processes. The ESPs are exceptionally efficient – up to 99% – at separating neat oils, oil and water-based emulsions, and water coolants.
The industrial air filtration system components are metal, which means they can be easily cleaned, avoiding the need to replace the air filters.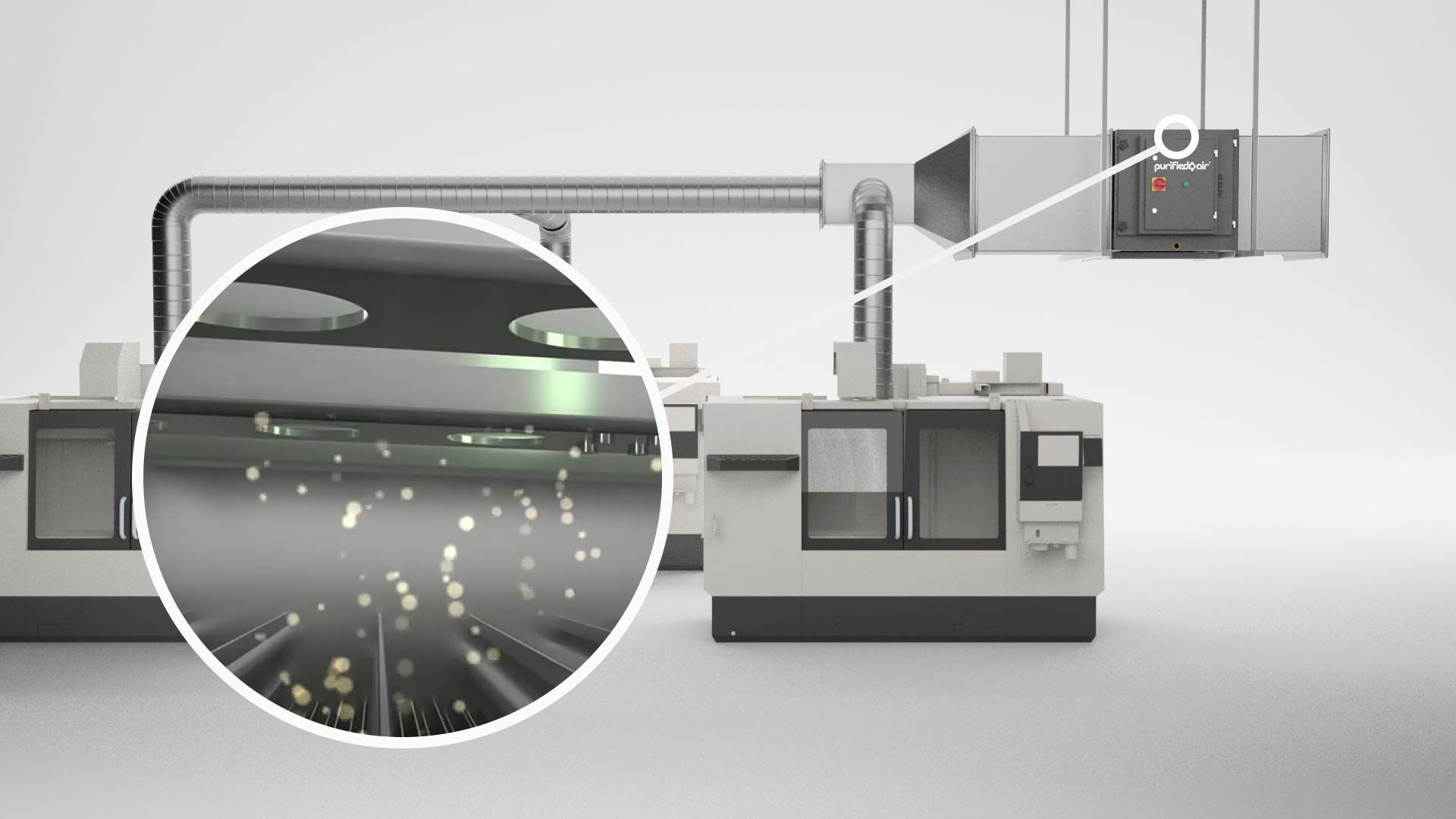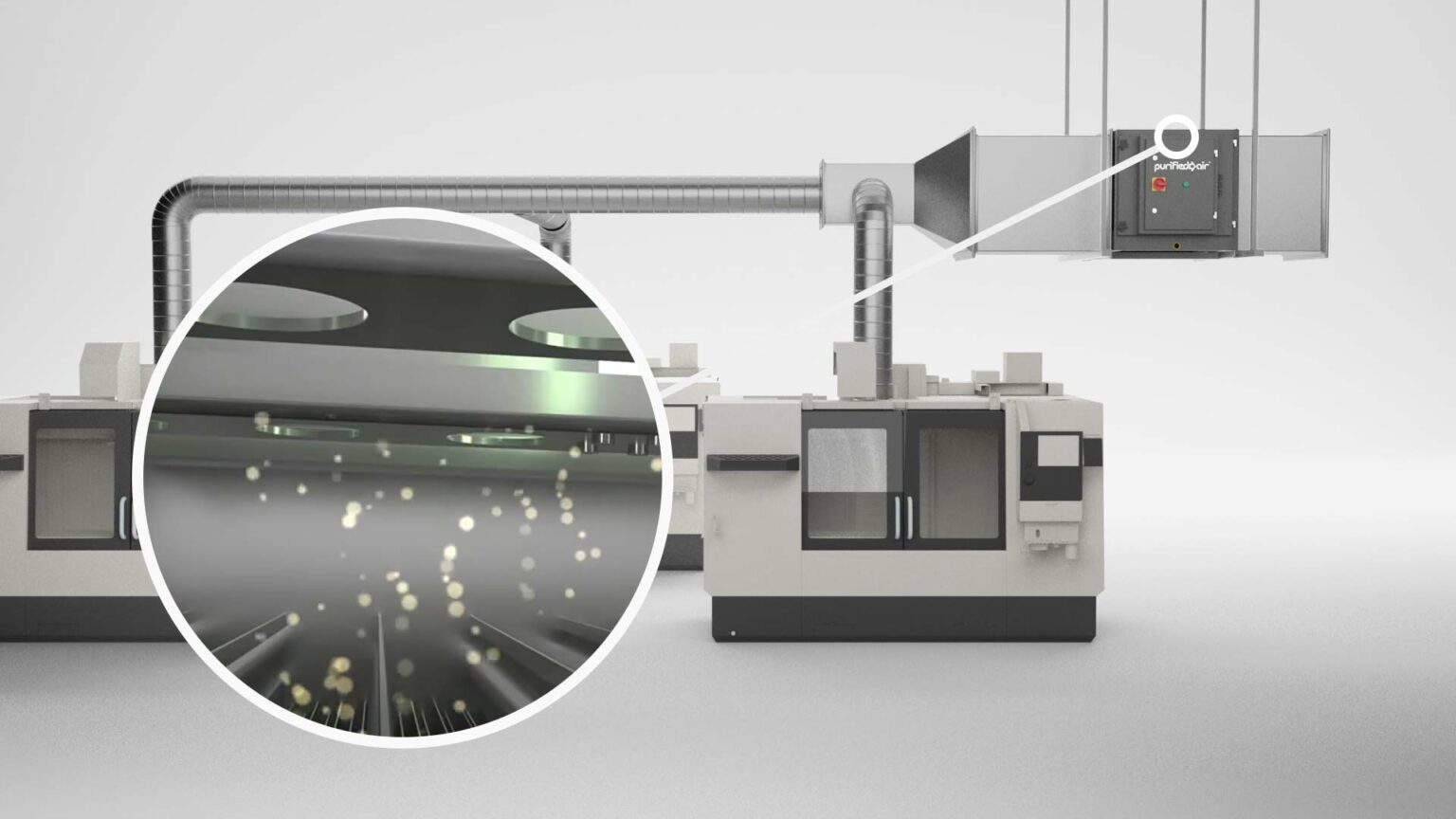 Our commercial air filtration systems have been designed and manufactured for some of the world's most prestigious organisations.