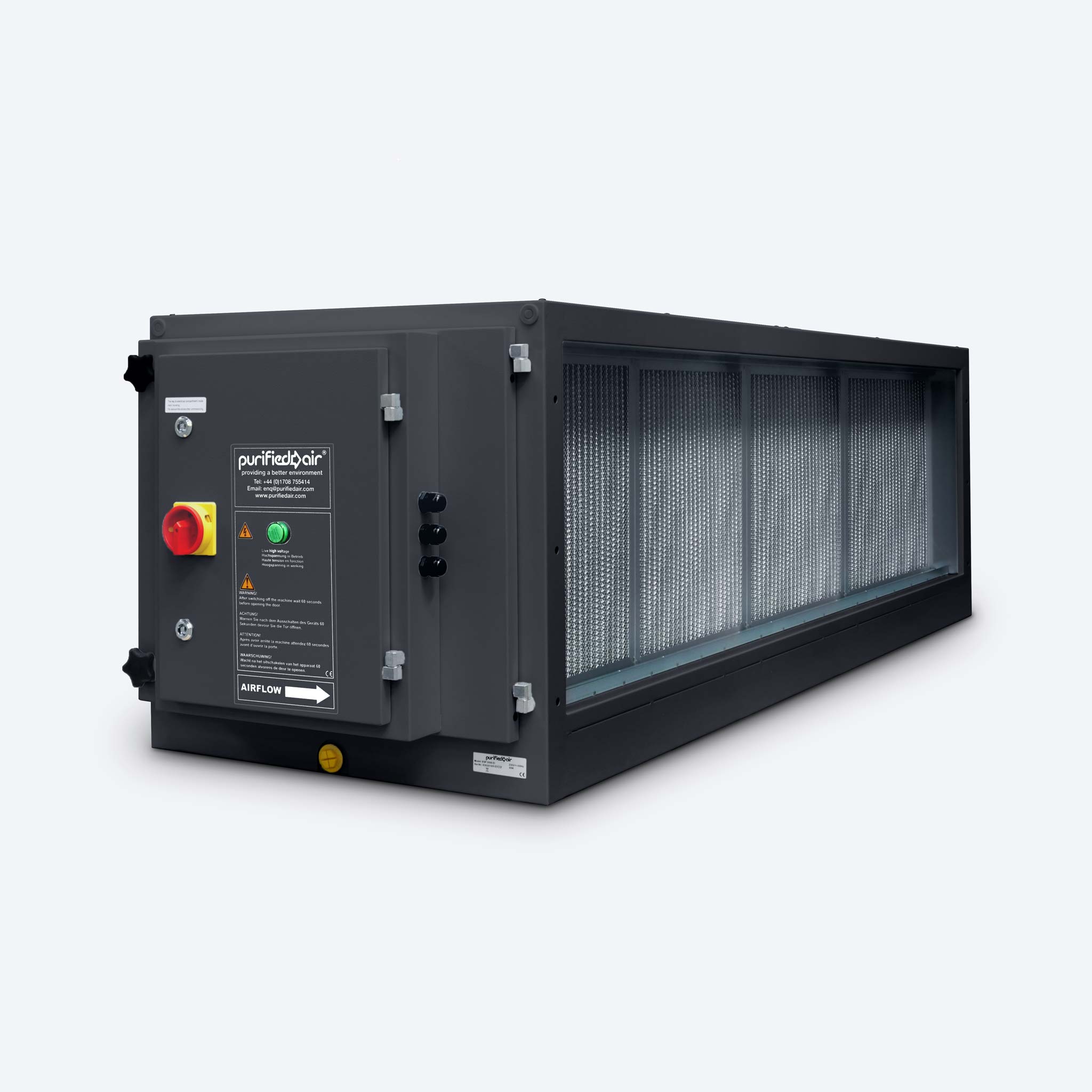 Our Electrostatic Precipitators, or ESPs, are ideally suited to larger volumes of smoke, fumes and oil mist. The unit's sizeable modular capacity can be configured from 2500m3/h up to 60,000m3/h. They are IP65-rated and have a built-in sump and drain point.
Access doors and replaceable components enable them to be serviced easily and quickly, reducing workshop downtime. In addition, systems can be configured to remove odour to offer greater comfort within the workshop or industrial environment by lowering the contaminated air that is exhausted into the atmosphere. 
Highly efficient, Industrial Air Filtration
Global leading brands have trusted Purified Air for over 40 years. We take great pride in knowing that our Industrial Electrostatic Precipitators (ESP) are unrivalled, with an efficiency of up to 99% down to 0.01 of a micron. Our products are compact, energy-efficient and affordable for small workshops (cellular) but scalable for large turnkey projects (centralised), delivering a significant ROI.
Our primary goal is to create a cleaner workshop environment while also ensuring our products are easy to maintain and provide value for our customers.
The benefits of electrostatic technology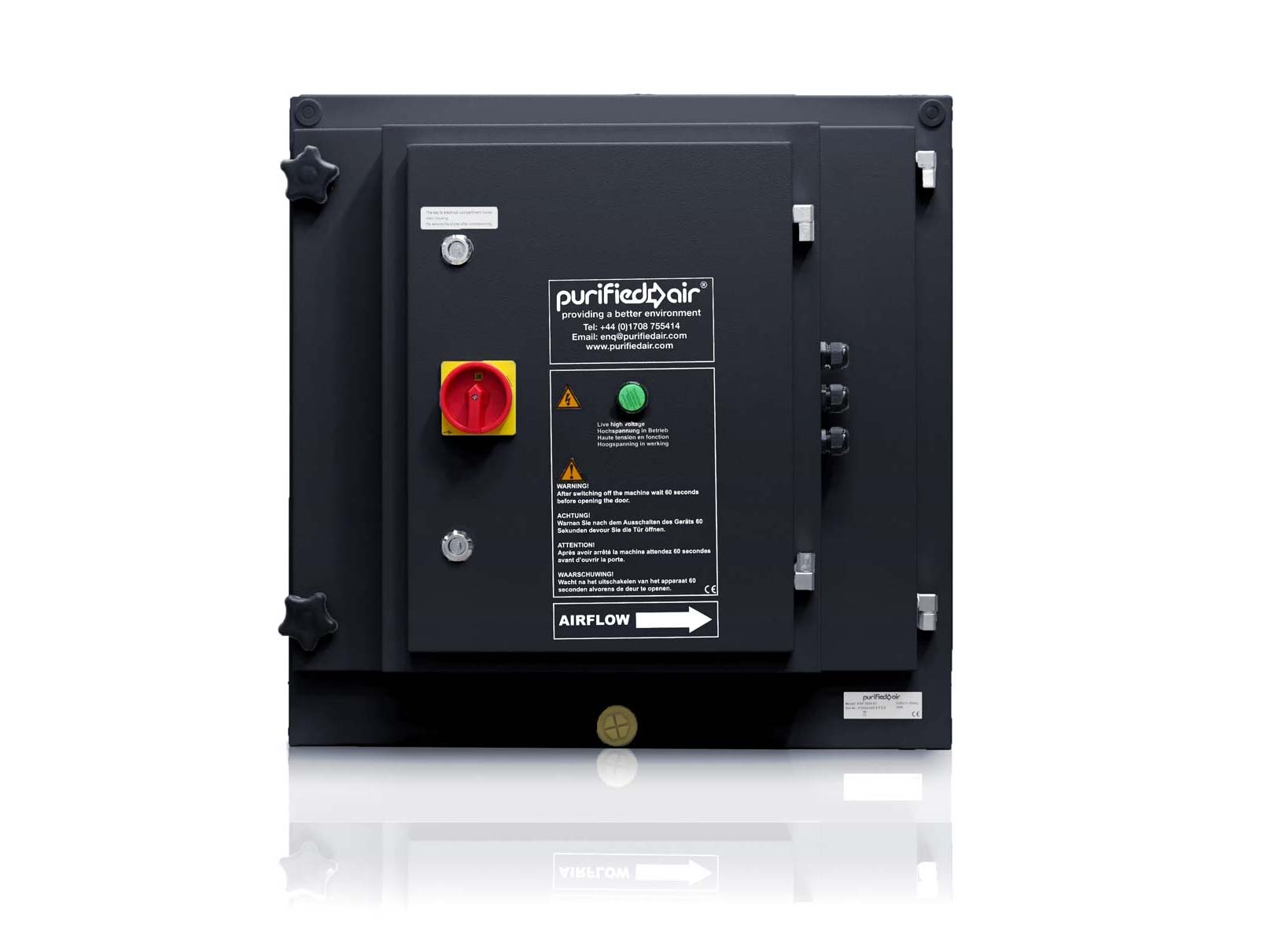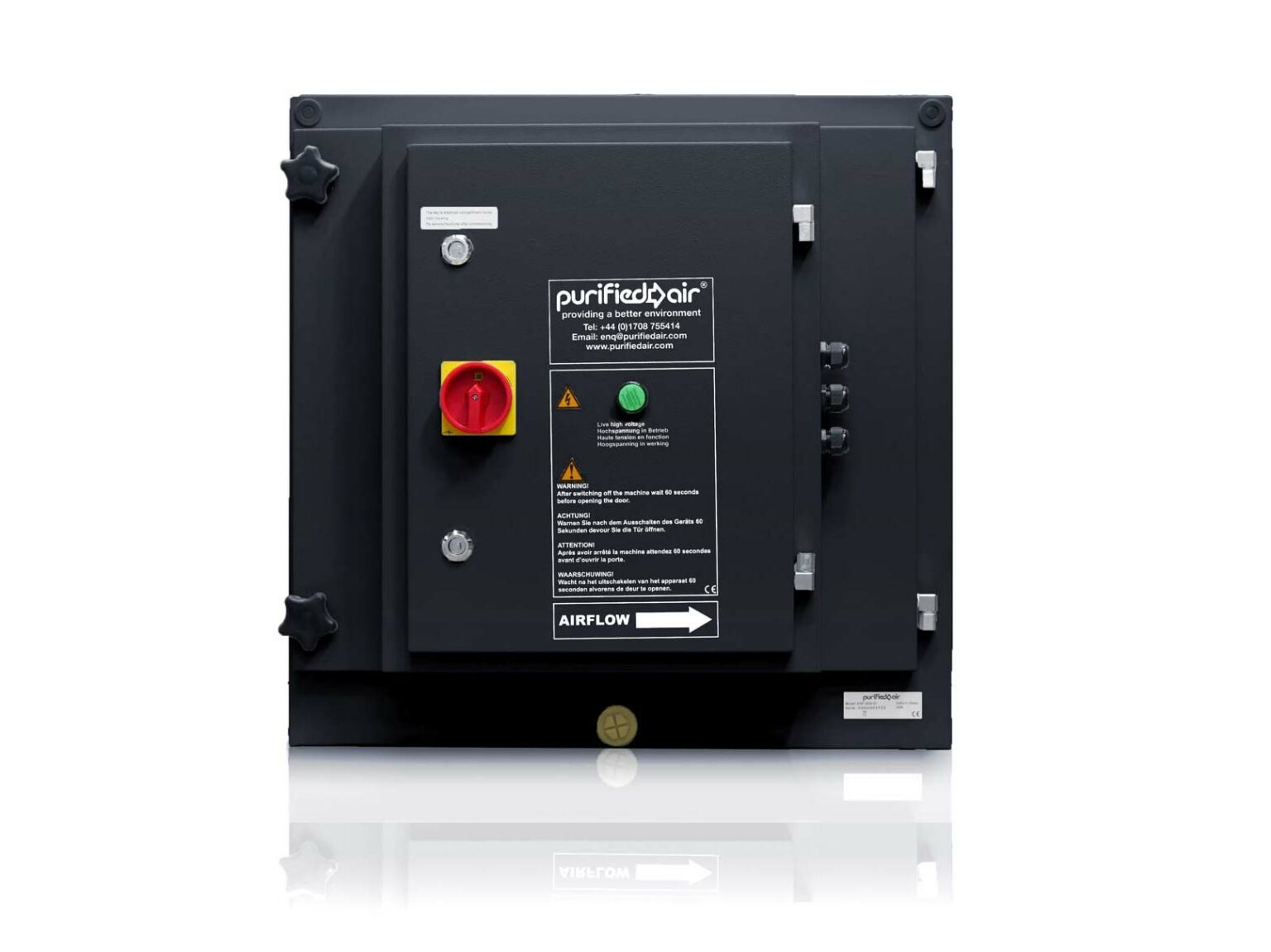 ESP 1500

Max Air Volume

up to 2520m3/h

Dimensions

W450mm | H630mm | D640mm

Weight

55KG

Power

20W
ESP 3000

Max Air Volume

up to 5040m3/h

Dimensions

W900mm | H630mm | D640mm

Weight

85KG

Power

30W
ESP 4500

Max Air Volume

up to 7560m3/h

Dimensions

W1350mm | H630mm | D640mm

Weight

118KG

Power

40W
ESP 6000

Max Air Volume

up to 10080m3/h

Dimensions

W1800mm | H630mm | D640mm

Weight

153KG

Power

50W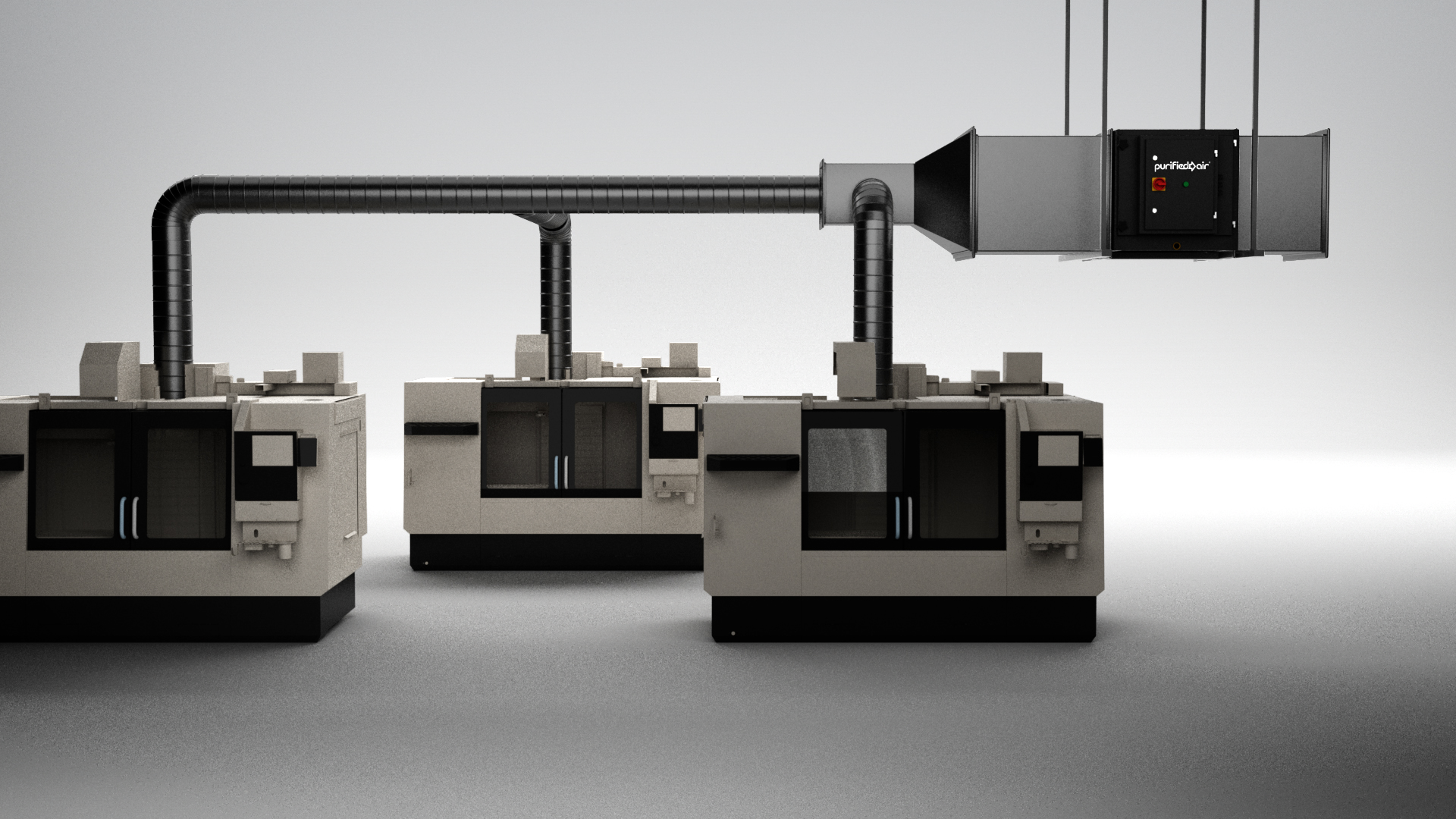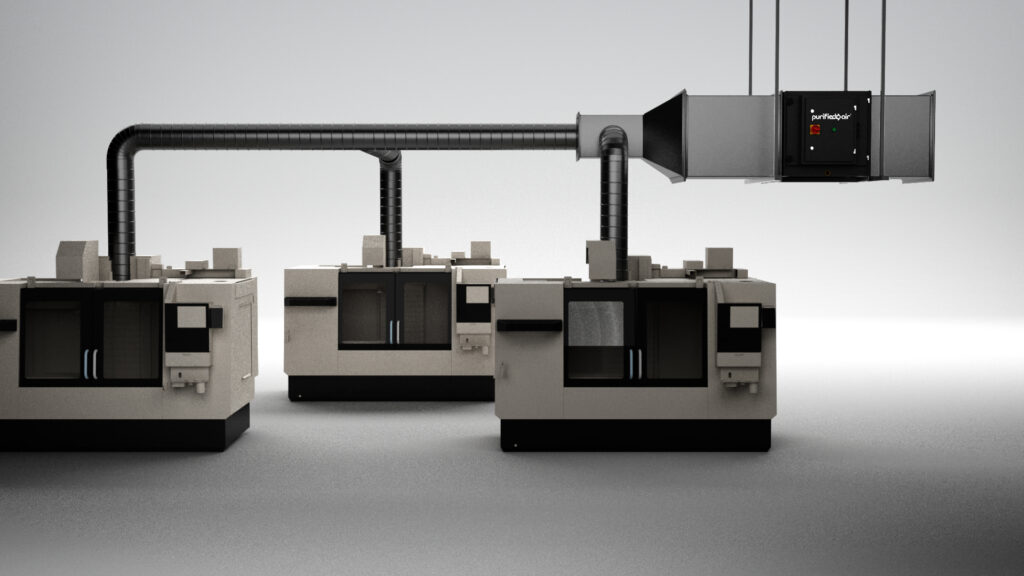 Our ESP units fit in-line with the machinery's ducting and can be con-figured modularly to cope with all extract volume requirements.
Machinery generate smoke, fumes and oil mist particulates and odours
Extract pipes draw pollutants out via ducting 
ESP – Particulate Control Unit
Air Flow
Our commercial air filtration systems have been designed and manufactured for some of the world's most prestigious organisations.