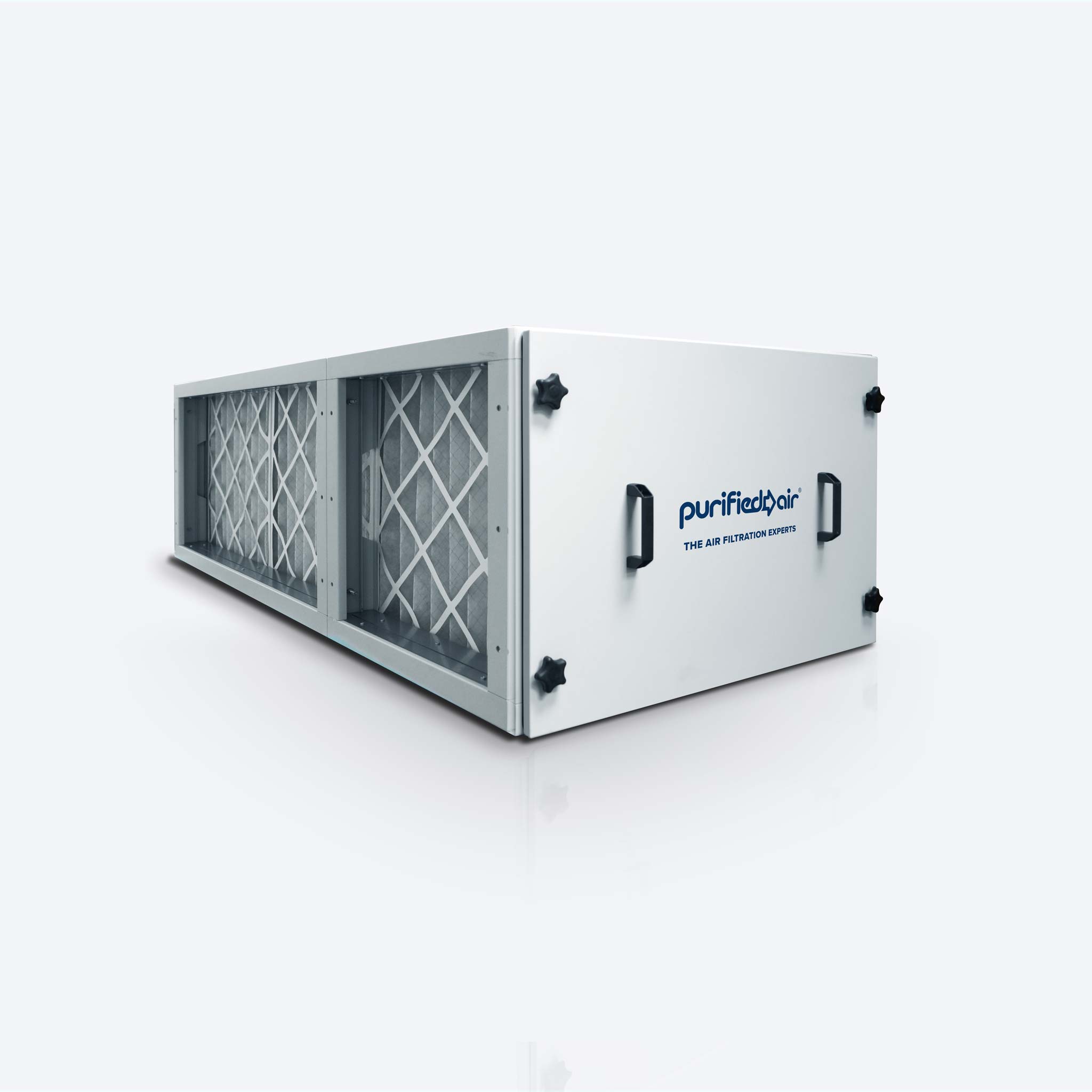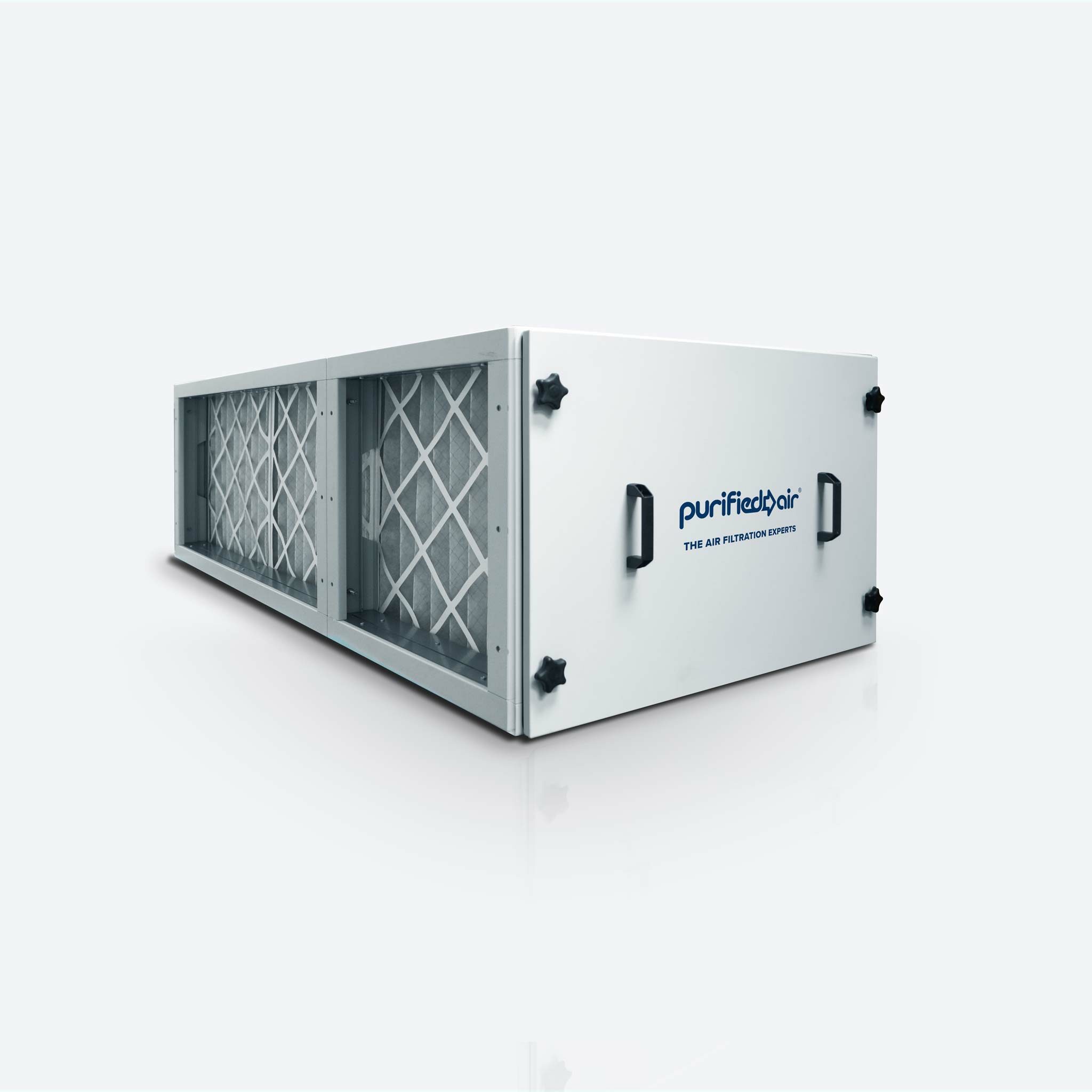 Commercial Kitchen Filtration
Our MFUs are modular filter boxes designed specifically for kitchen extract systems; they collect the oil, grease and smoke particles filtered out of the exhaust through a combination of passive air filters, including panel, bag, HEPA and carbon.
Its modular design means units can be configured in various ways to handle any required flow rate, providing effective and efficient kitchen extract filtration.
The high-quality unit can house multiple filter combinations and is effortlessly serviced, replaced or even re-configured to provide continually effective and affordable kitchen extract particulate control. Additionally, the units help reduce grease build-up within the ducting and reduce odours.
Eliminates oil, grease and smoke particles and odours.
Filters particles down to submicron levels.
Specifically designed for commercial kitchen application.
Significantly reduces grease build-up within the duct run.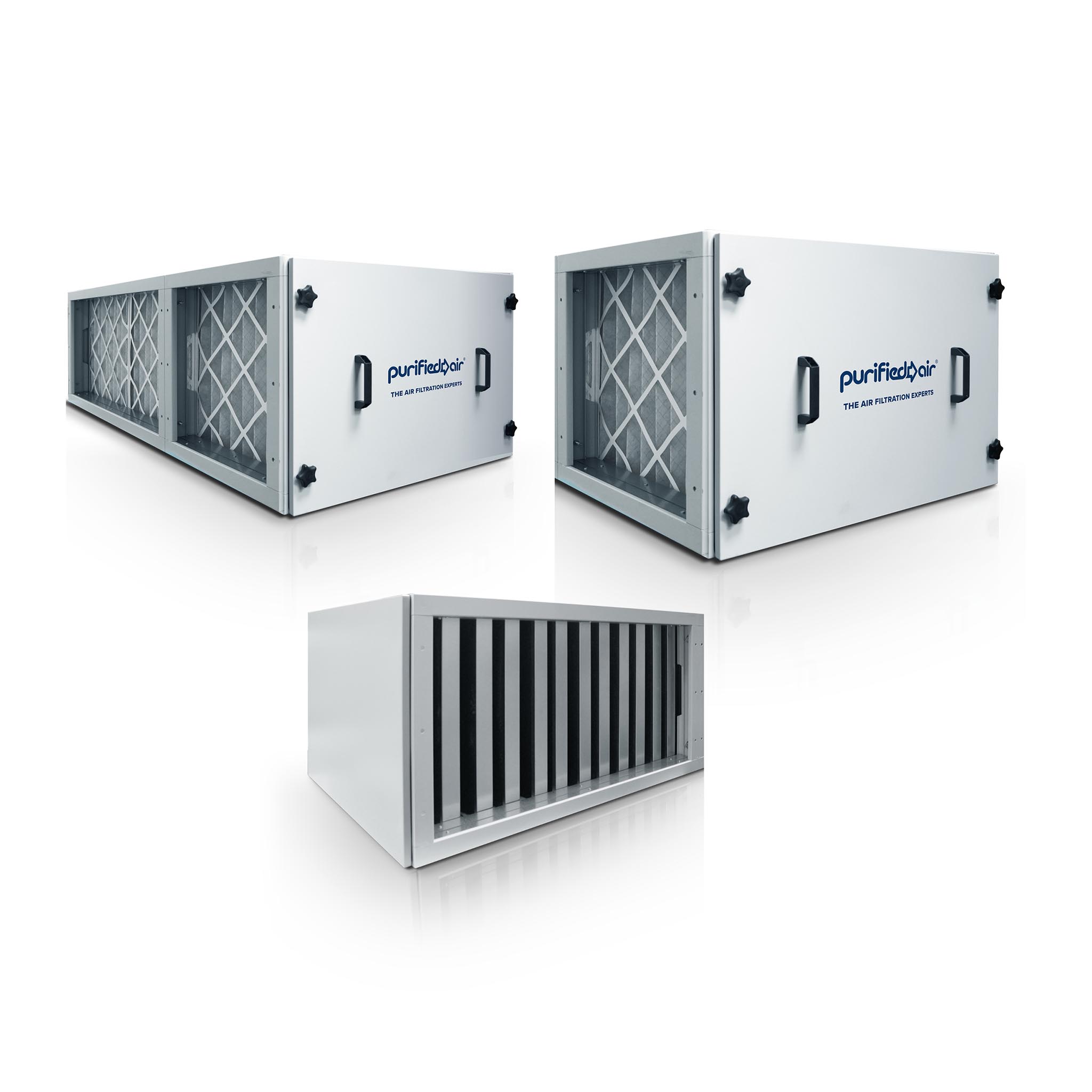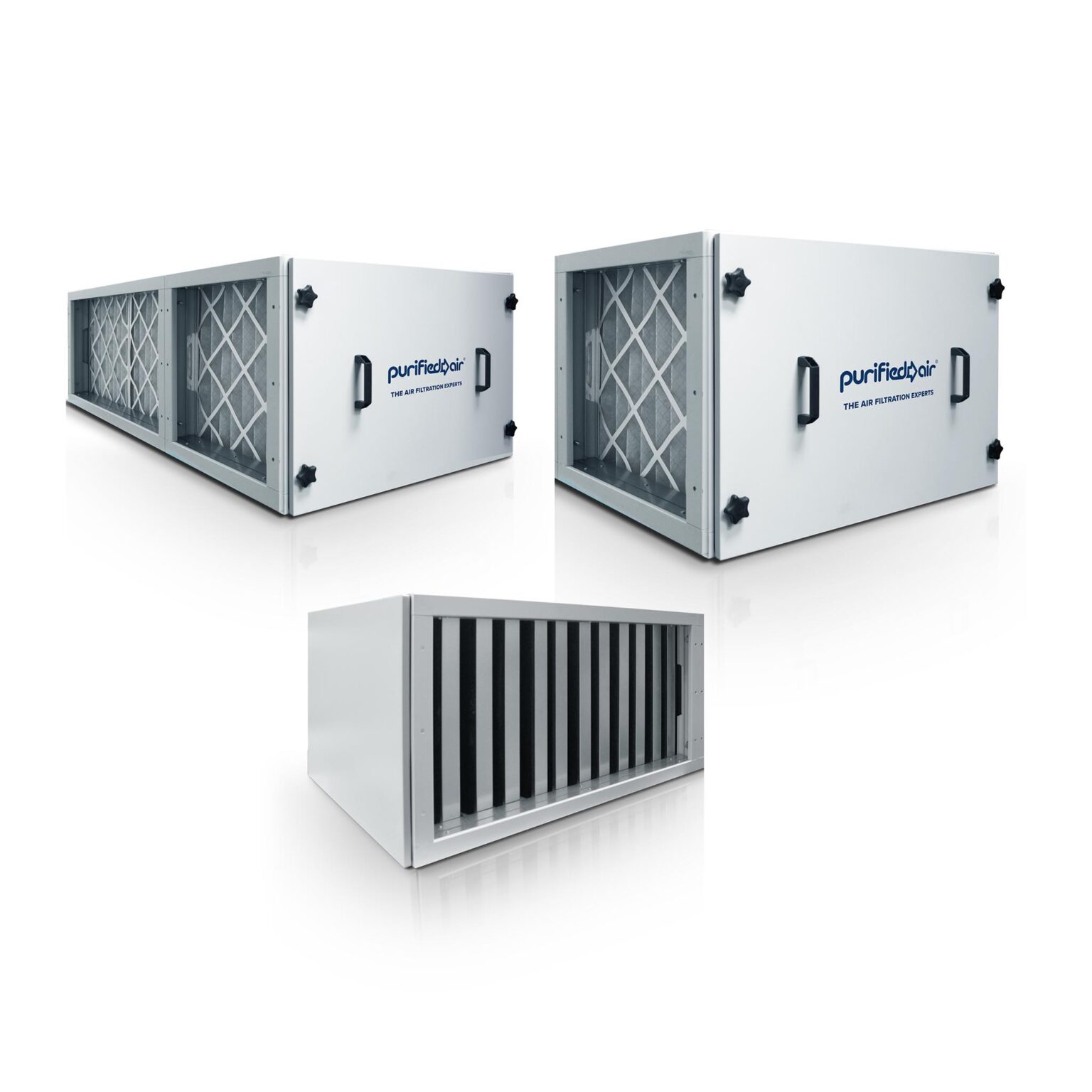 MFU 600

Dimensions

W640mm | H630mm | D925mm

Weight

55.5KG
MFU 1200

Dimensions

W1245mm | H630mm | D925mm

Weight

78KG
MFU 1800

Dimensions

W1885mm | H630mm | D925mm

Weight

133.5KG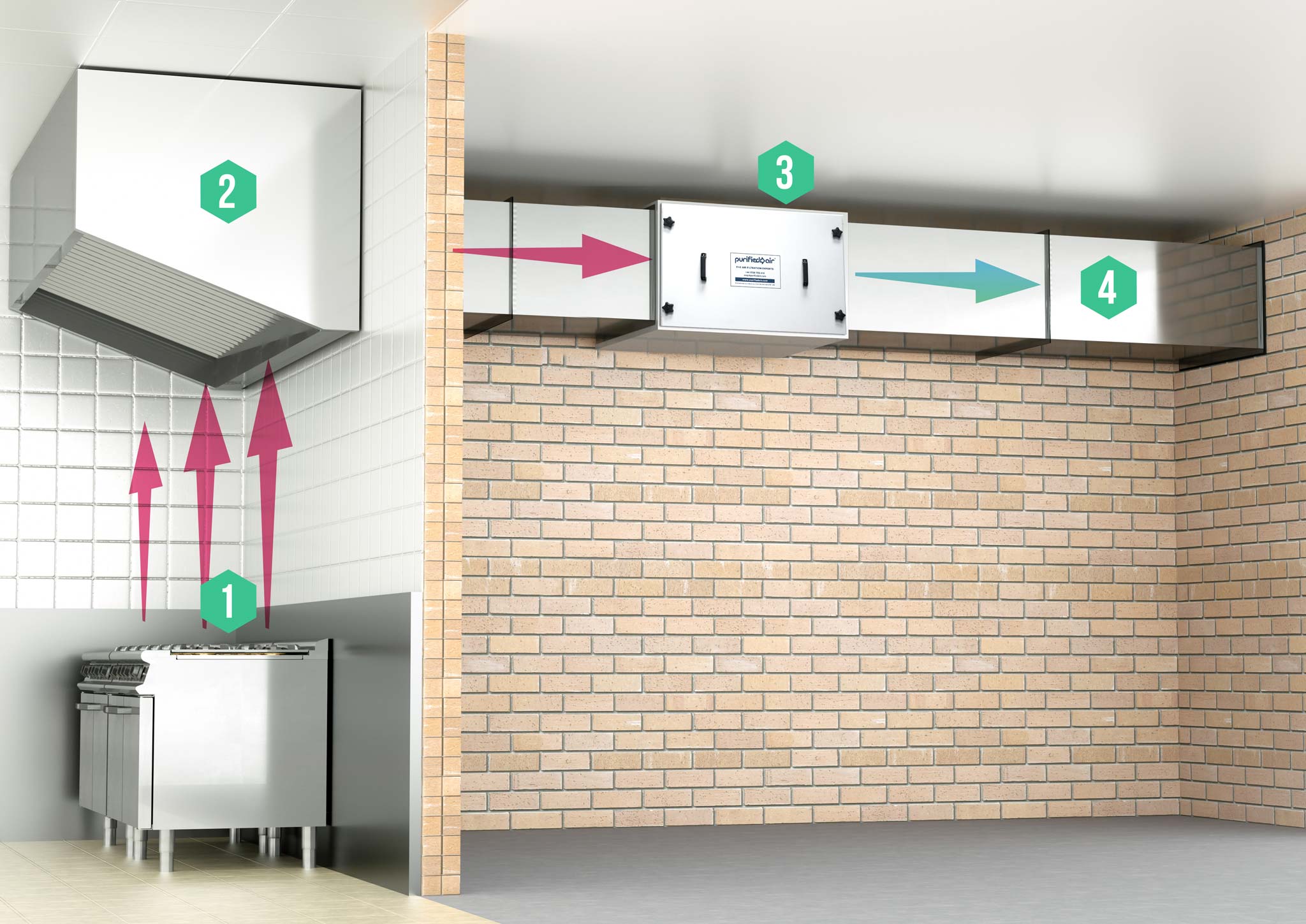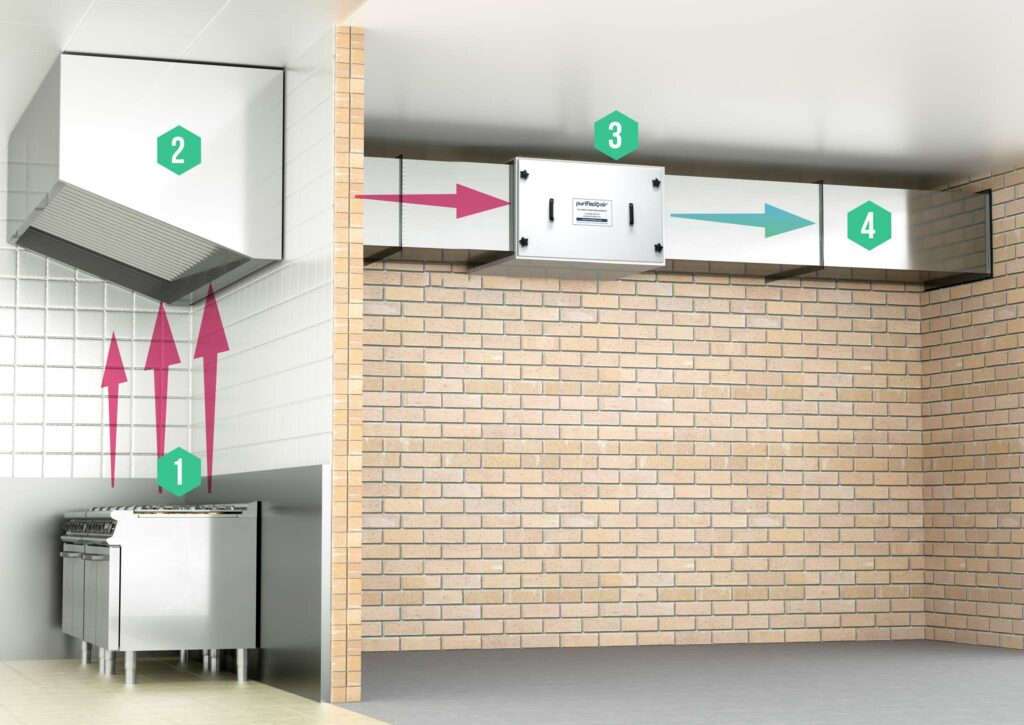 Our MFUs fit in line with the kitchen ducting and can be configured modularly to cope with all extract flow rates.
Cooking particulates and odours
Canopy Grease Filter
MFU Unit
Air Flow
Our commercial air filtration systems have been installed in the kitchens of some of the world's most prestigious brands.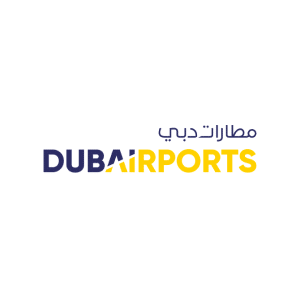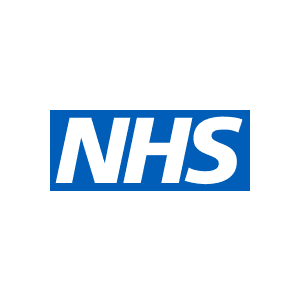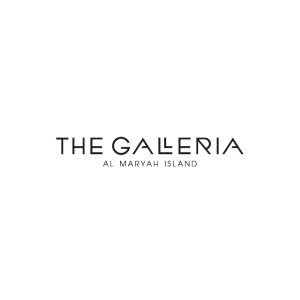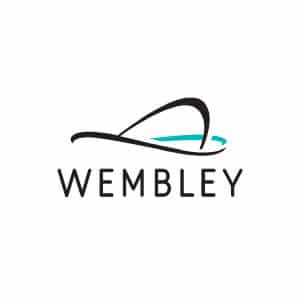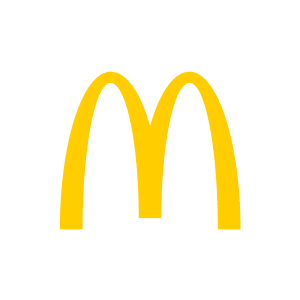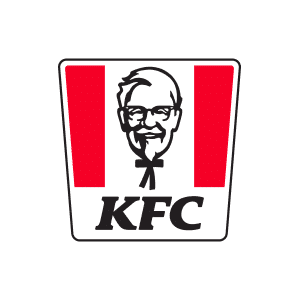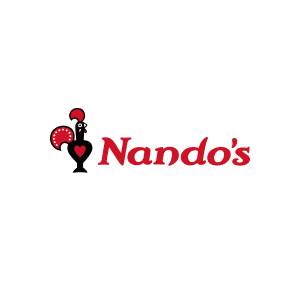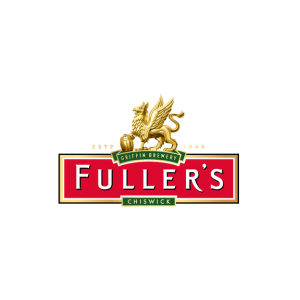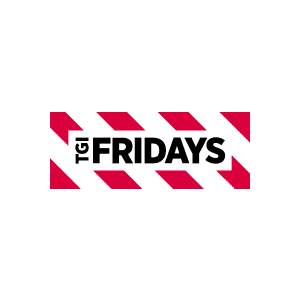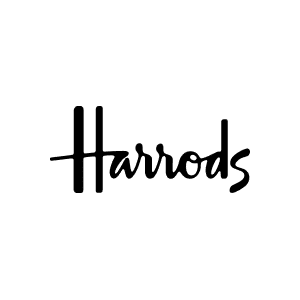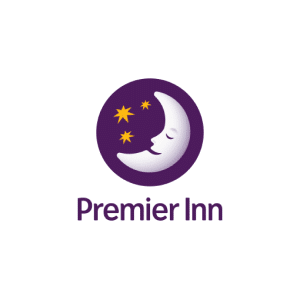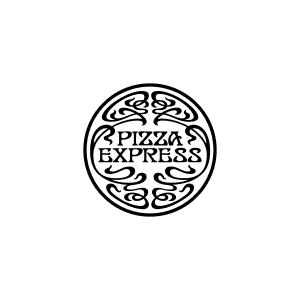 Contact us for a consultation