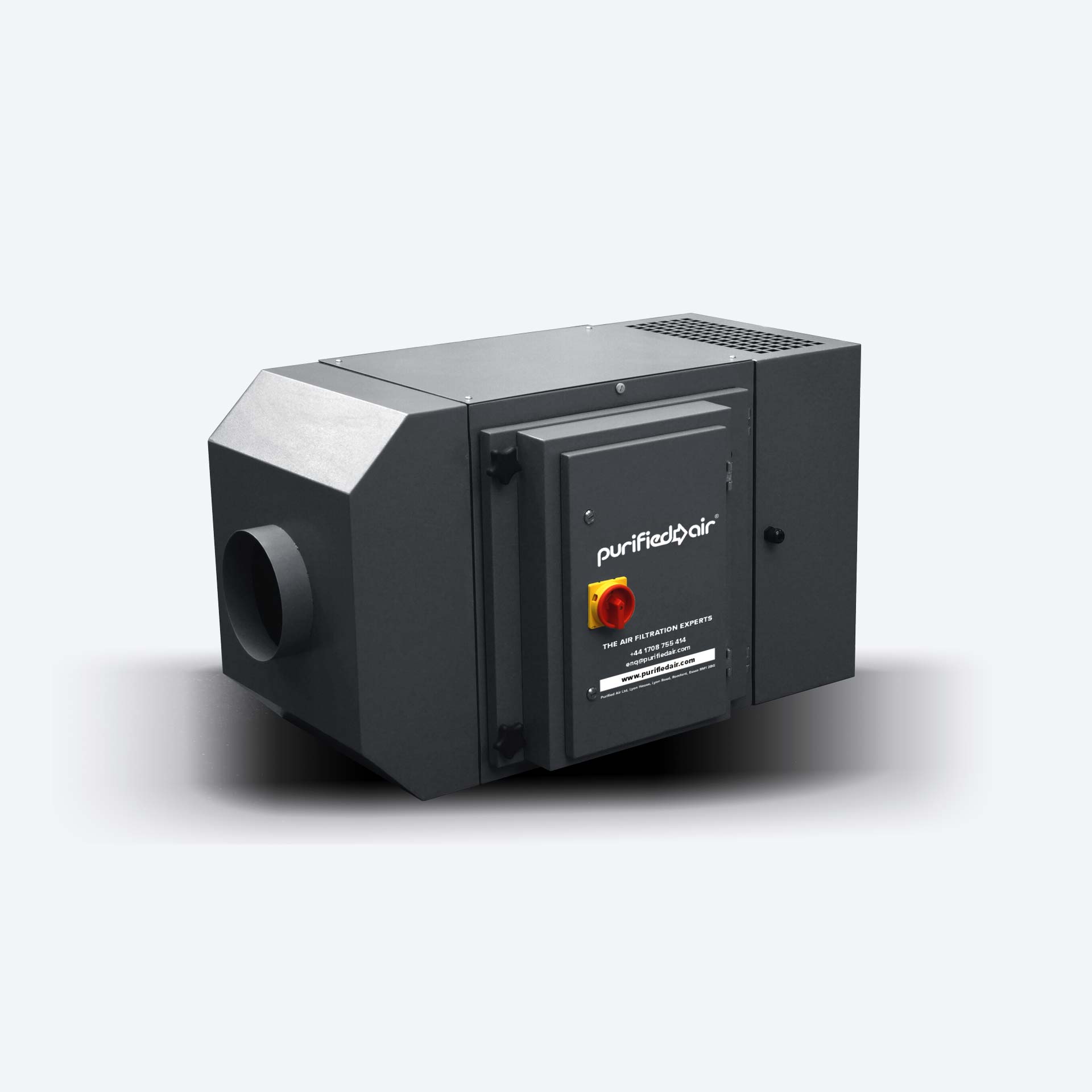 Our Electrostatic Precipitators, or ESPs, are up to 99% efficient. Due to their modular design and built-in fan system, the units can be mounted on a machine tool, on a freestanding stand or via a transition to allow for venting to the atmosphere.
The ionisation voltage has been designed to run at a positive potential, making it ideal for Industrial applications. This highly efficient oil mist, smoke and fume collector is effective in most manufacturing processes.
Highly efficient, Industrial ESP Air Filtration
Global leading brands have trusted Purified Air for over 40 years. We take great pride in knowing that our Industrial Electrostatic Precipitators (ESP) are unrivalled, with an efficiency of up to 99% down to 0.01 of a micron. Our products are compact, energy-efficient and affordable for small workshops (cellular) but scalable for large turnkey projects (centralised), delivering a significant ROI.
Our primary goal is to create a cleaner workshop environment while also ensuring our products are easy to maintain and provide value for our customers.
The benefits of electrostatic technology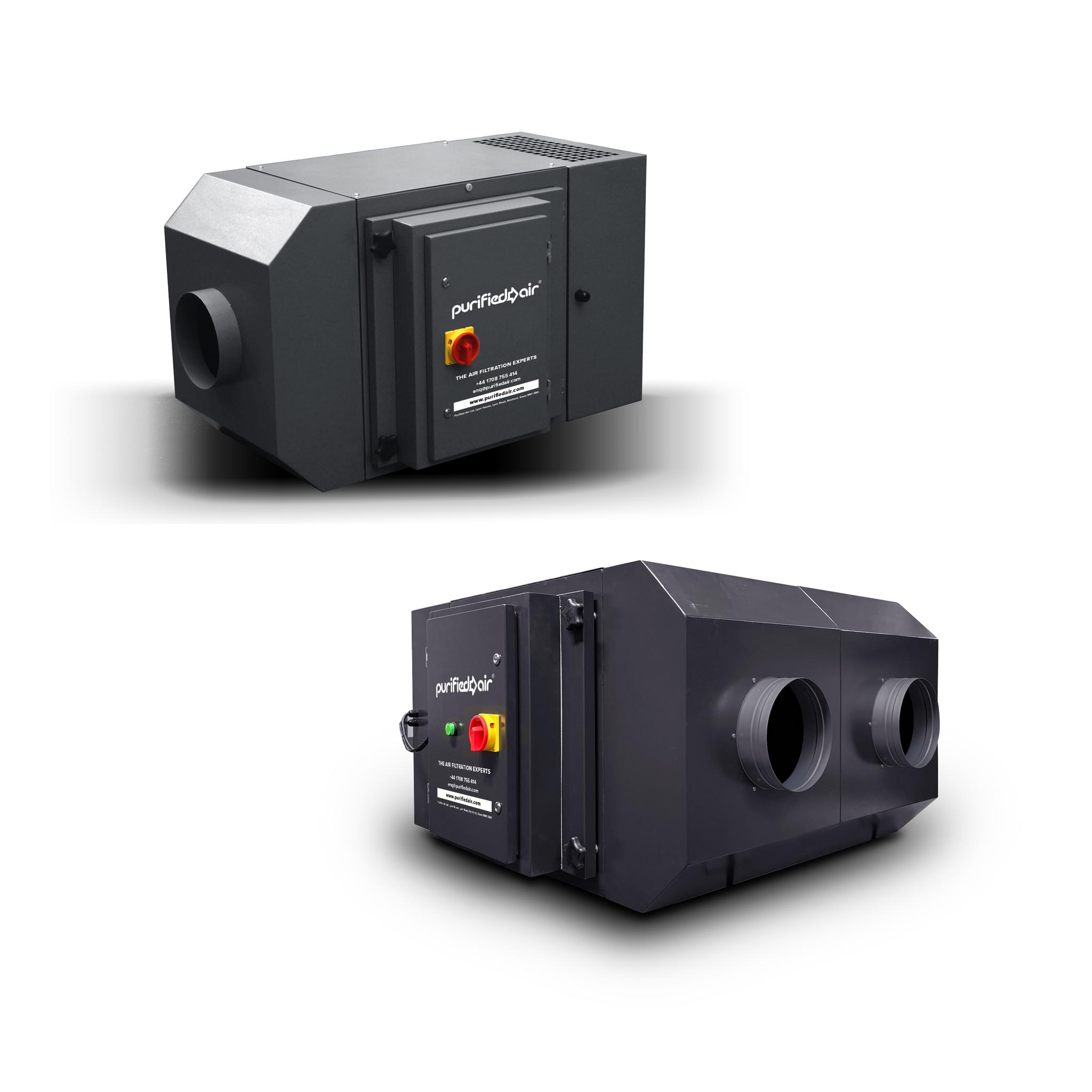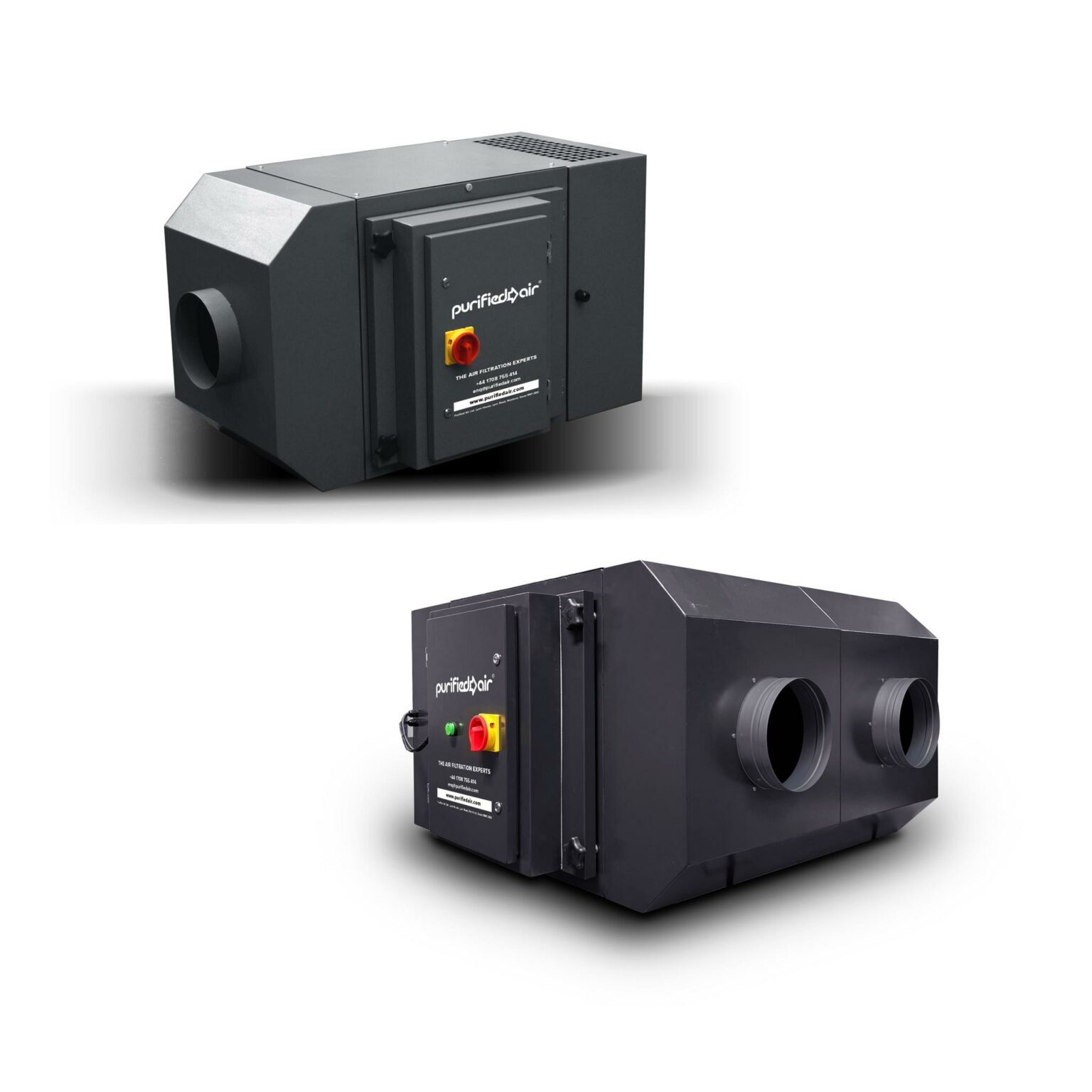 ESP 2000

Max Air Volume

up to 2000m3/h

Dimensions

W609mm | H690mm | D1076mm

Weight

66KG

Power

390W

HEPA Filter

Not Available
ESP 4000

Max Air Volume

up to 4000m3/h

Dimensions

W1057mm | H690mm | D1076mm

Weight

132KG

Power

780W

HEPA Filter

Not available
Contact us for 
a consultation