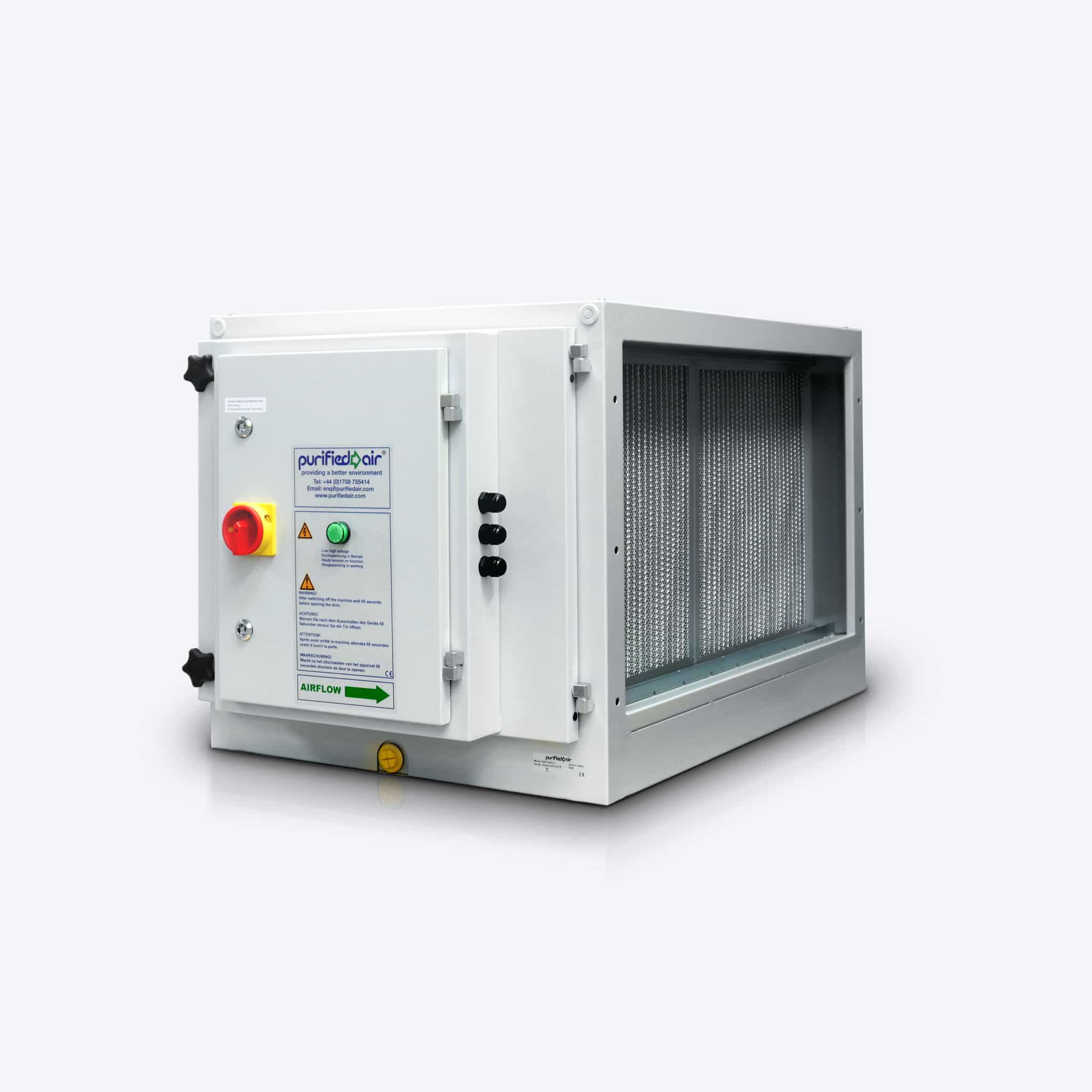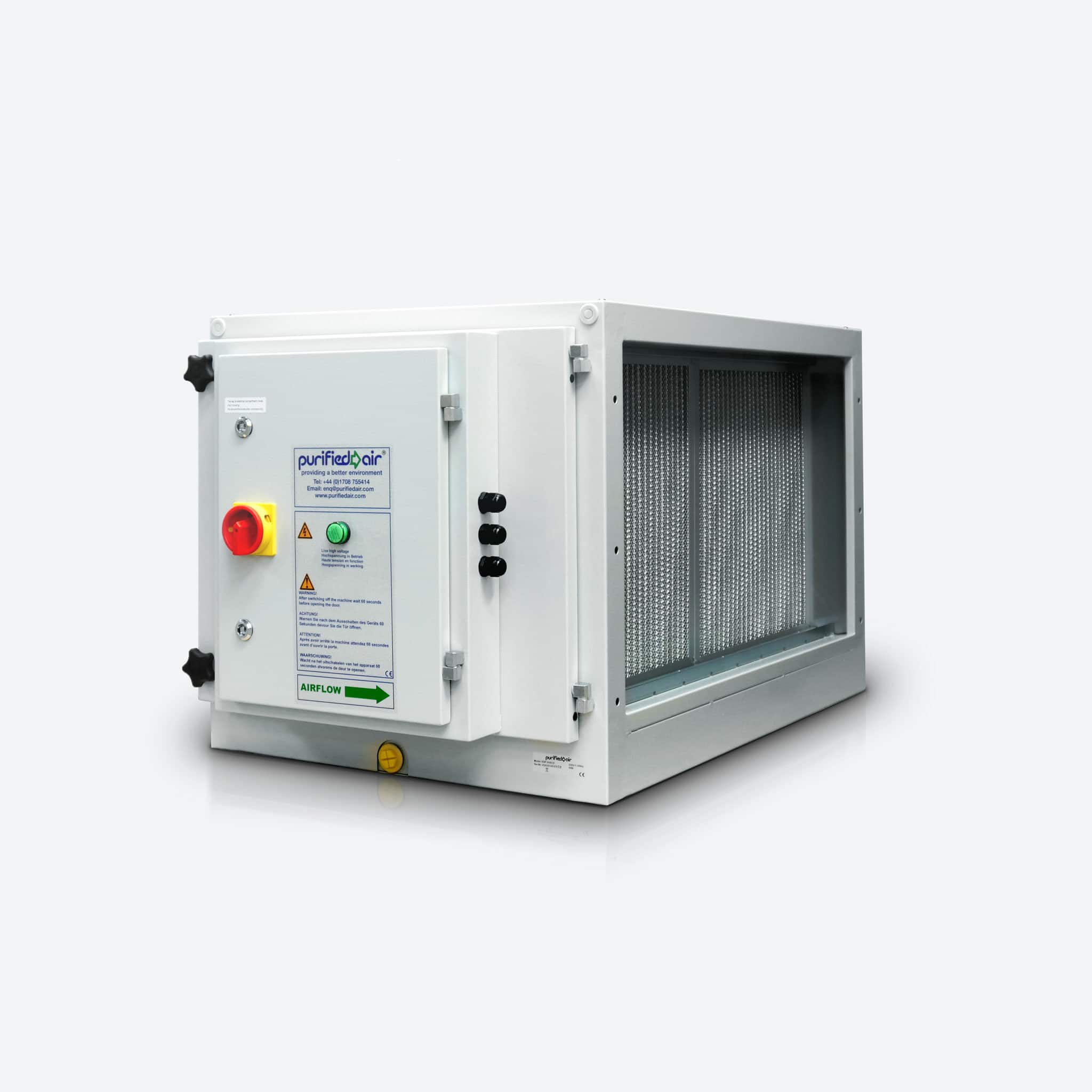 Commercial Kitchen Filtration
Our Electrostatic Precipitators or ESPs have been specifically designed for kitchen extract systems and have integral sumps to collect the oil, grease and smoke particles filtered out of the exhaust.
This not only simplifies servicing but eradicates potentially dangerous spillage from the bottom of the units and greatly cuts down on buildups of grease within the ducting.
All leading restaurant brands use Purified Air products, and as a UK Manufacturer of Commercial Kitchen Filtration equipment, we take great pride in knowing that our Commercial Kitchen Electrostatic Precipitators (ESP) are unrivalled, with an efficiency of up to 98% down to 0.01 of a micron. Our products are modular in size and affordable for local restaurants but scalable for large turnkey projects.
When operating a restaurant or commercial kitchen, it is fundamentally important to understand that no odour or smoke can be found at the exhaust.
The benefits of electrostatic technology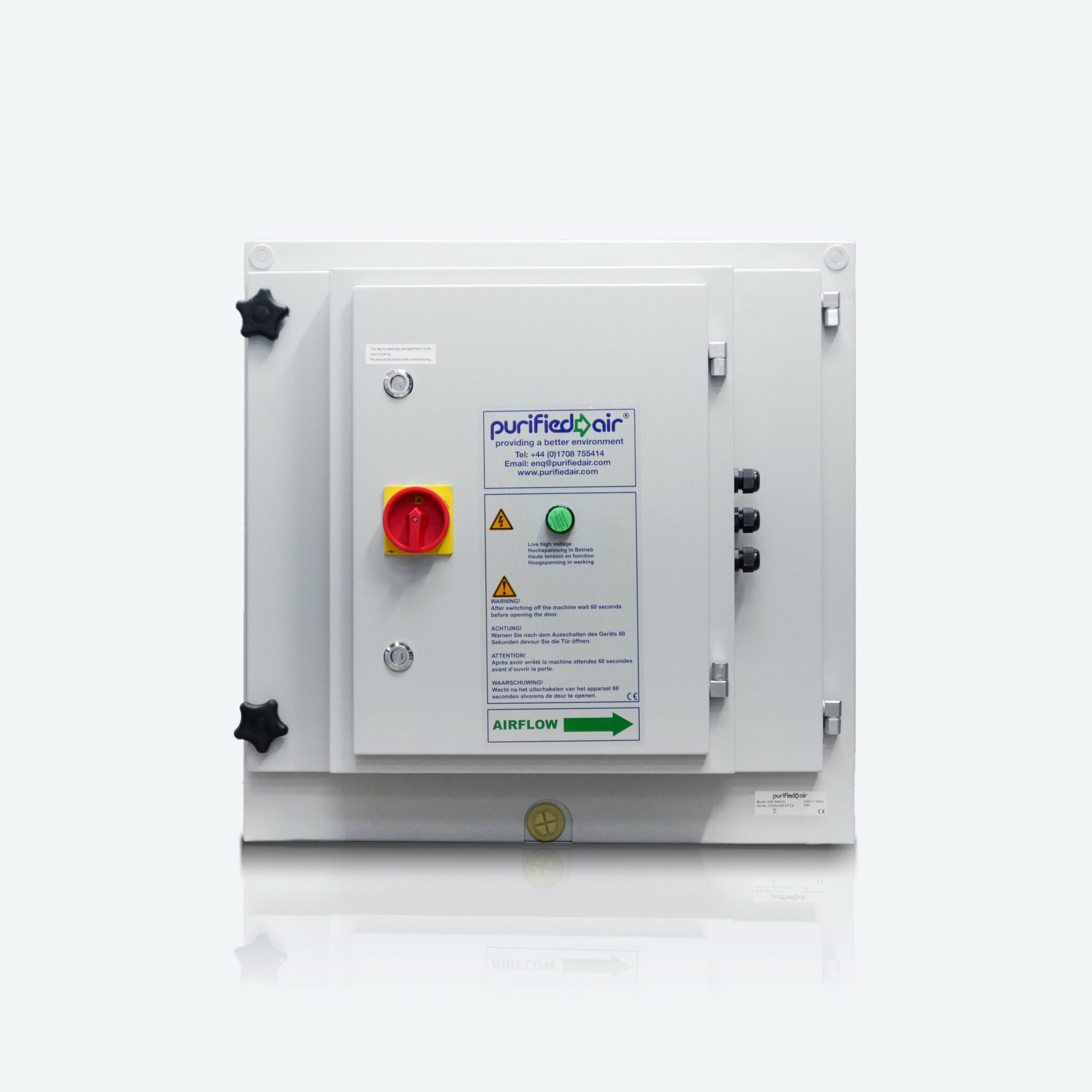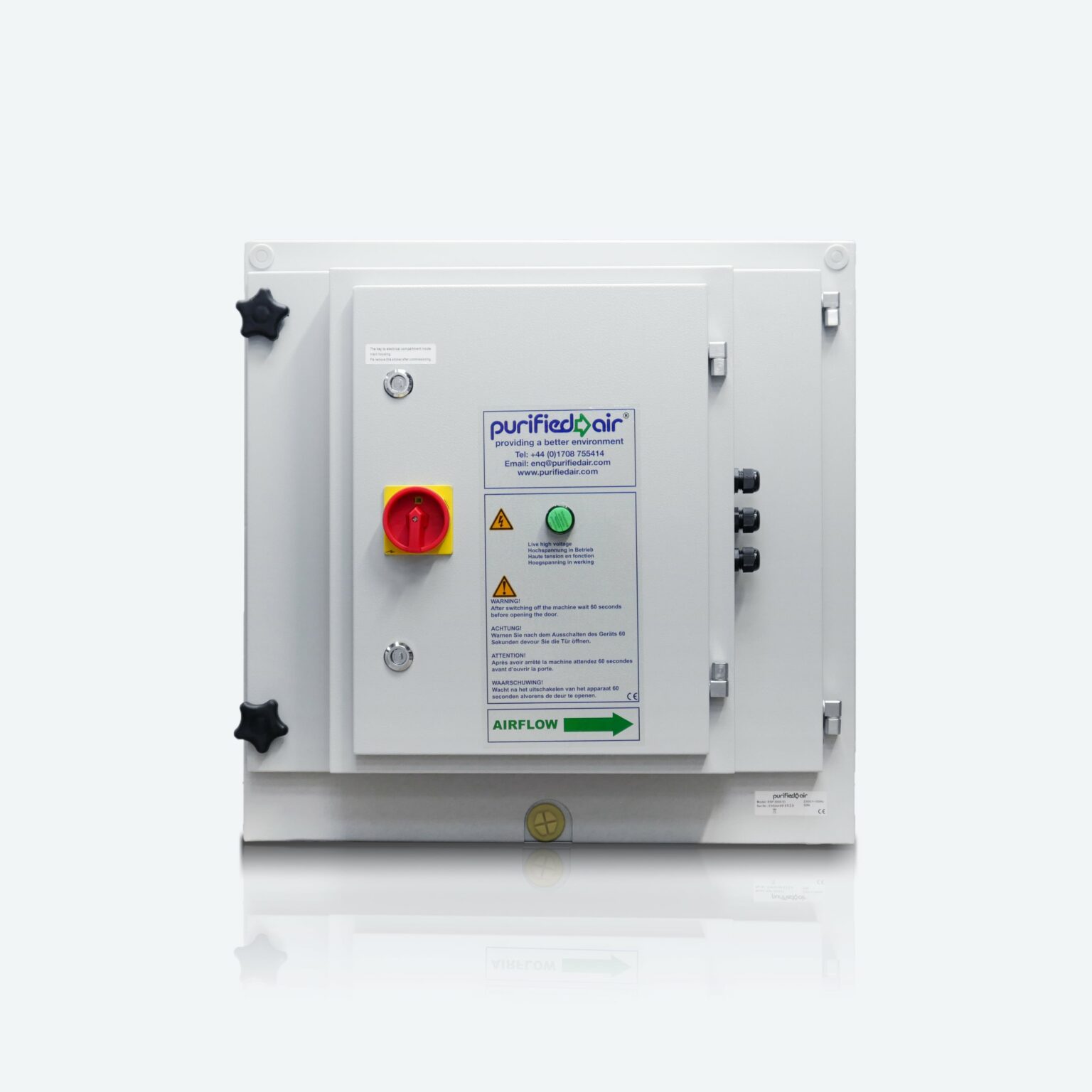 ESP 1500

Max Air Volume

up to 0.7m3/sec

Dimensions

W450mm | H630mm | D640mm

Weight

55KG

Power

20W
ESP 3000

Max Air Volume

up to 1.4m3/sec

Dimensions

W900mm | H630mm | D640mm

Weight

85KG

Power

30W
ESP 4500

Max Air Volume

up to 2.1m3/sec

Dimensions

W1350mm | H630mm | D640mm

Weight

118KG

Power

40W
ESP 6000

Max Air Volume

up to 2.8 m3/sec

Dimensions

W1800mm | H630mm | D640mm

Weight

153KG

Power

50W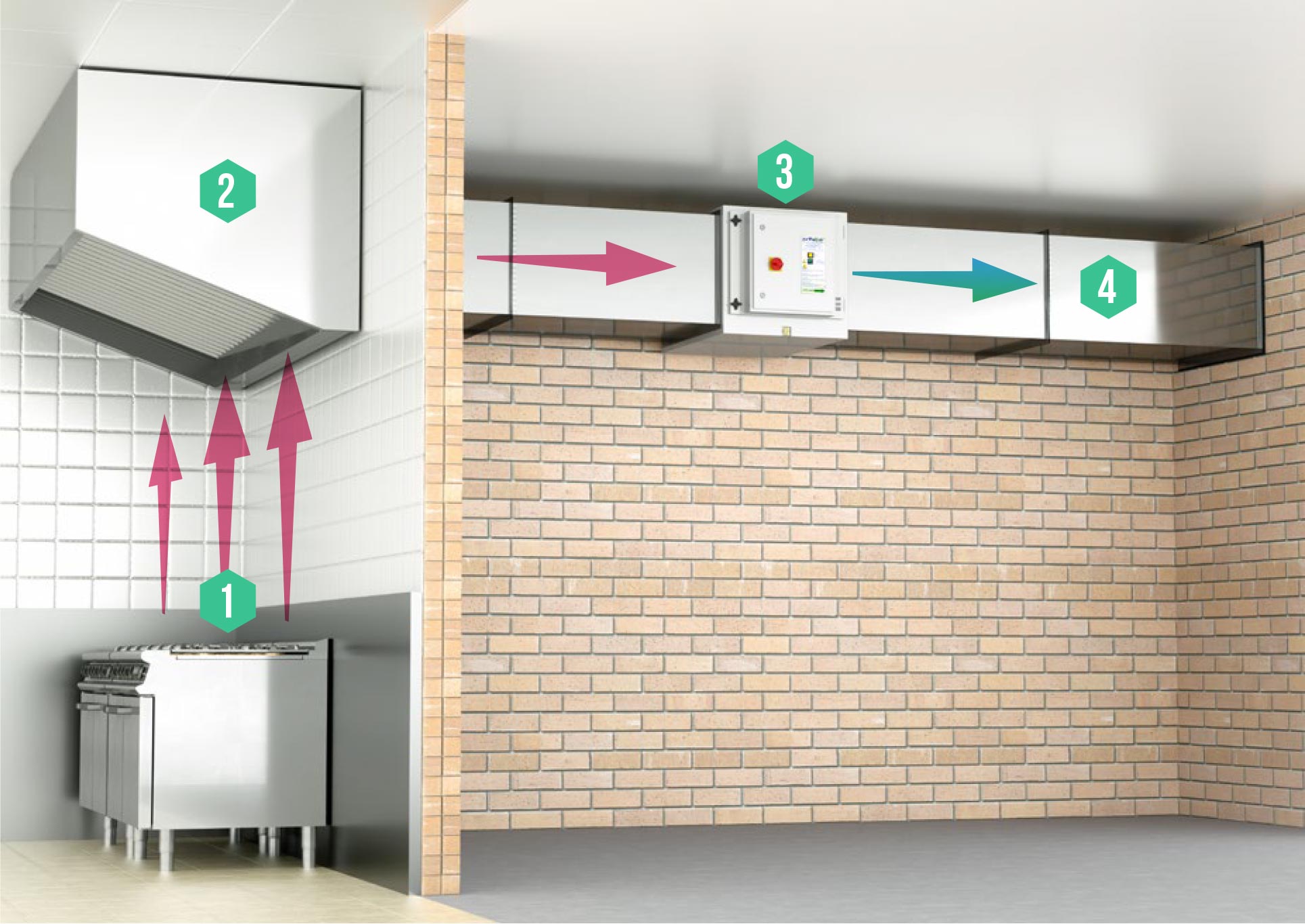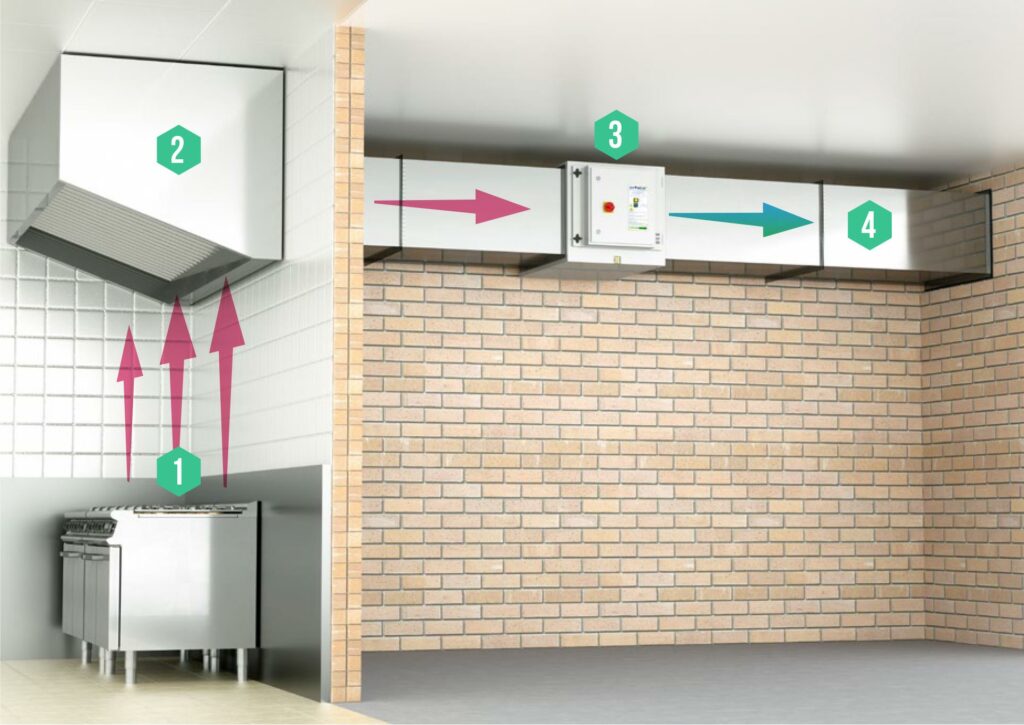 Our ESP units fit in-line with the kitchen ducting and can be con-figured modularly to cope with all extract volume requirements.
Cooking particulates and odours
Canopy Grease Filter
ESP – Particulate Control Unit
Air Flow
Our commercial air filtration systems have been installed in the kitchens of some of the world's most prestigious brands.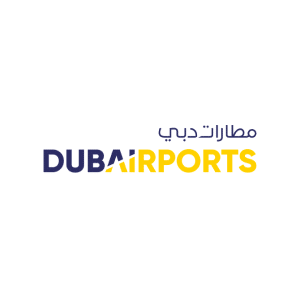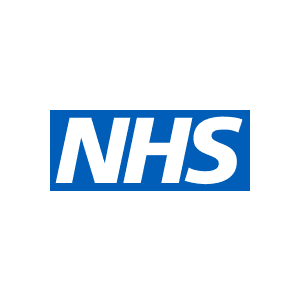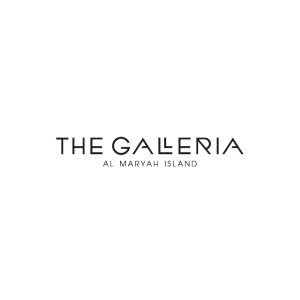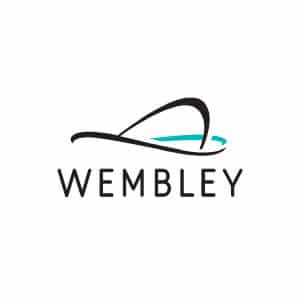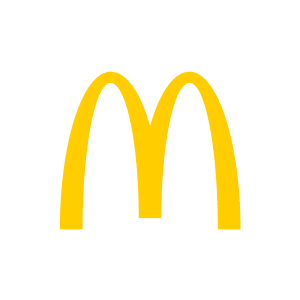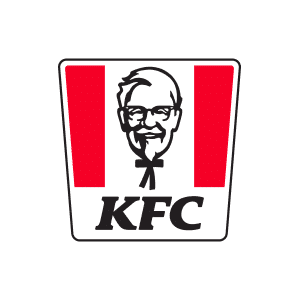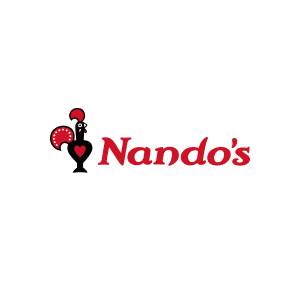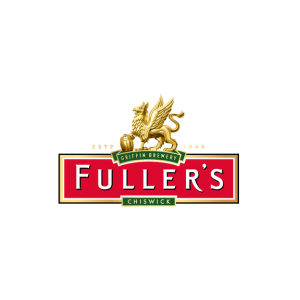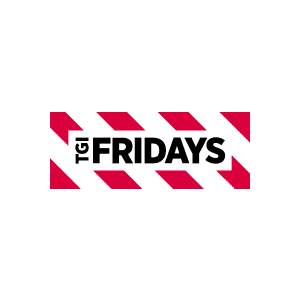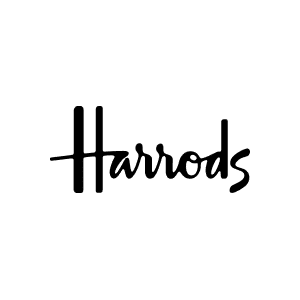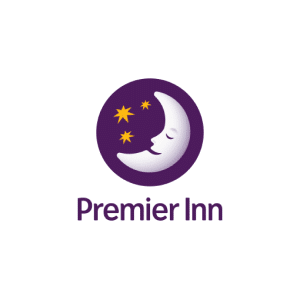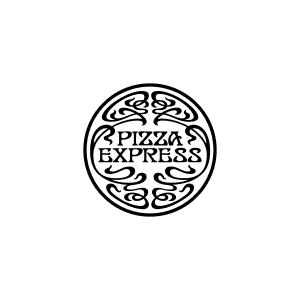 Contact us for a consultation