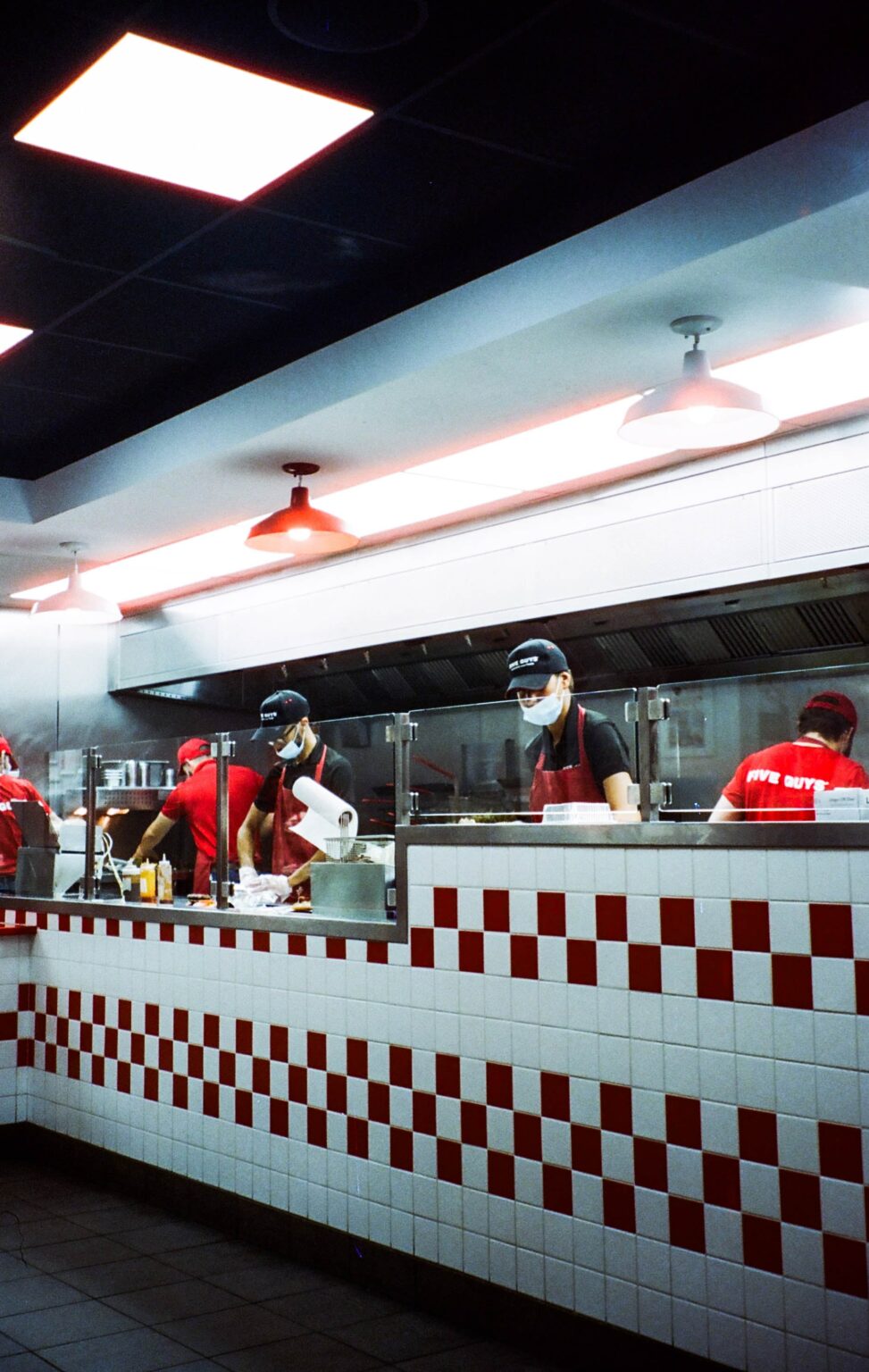 Five guys is about family. Founded in 1986 by the five sons of the Murrell family, they still have strong values around quality and adding a personal touch. We like to work in this way and always give each project our utmost attention – our products represent who we are, and we strive to provide the best air filtration solutions every time.
In the bustling city of Glasgow, Five Guys had their preferred HVAC contractor install two ESP 3000's and two UVC 3000's to help mitigate any issues from the cooking processes. 
Electrostatic Precipitation
Removing smoke, oil and grease from the cooking process
Removing and reducing smells from the cooking process at extraction point
Greatly reduces grease build-up within the duct.
Contact us for a consultation