From the shelves of our 20,000 square foot facility to our customers' sites across the globe, our warehouse operation team keep our extensive stock of market-leading commercial air filtration products moving smoothly.
We have already introduced our five-strong administration team who keep things running behind the scenes, so now it's time to meet our hard-working warehouse crew.
Alan Edwards, Head of Warehouse Operations, oversees everything within the facility, supported by Ian Jackson, Warehouse Manager. Dan Rixon, John Crabb and Adam Manning are our warehouse operatives. Their roles are pivotal to the core functioning of the warehouse. They organise our large product stock to maximise space, as well as liaising with deliveries from the factory and preparing the orders to be delivered domestically or shipped abroad.
"Our warehouse team plays a pivotal role in streamlining our operations and helping us to provide an efficient service. Thanks to Alan and his team, we can quickly and reliably deliver on our customer promise." David Collins, Managing Director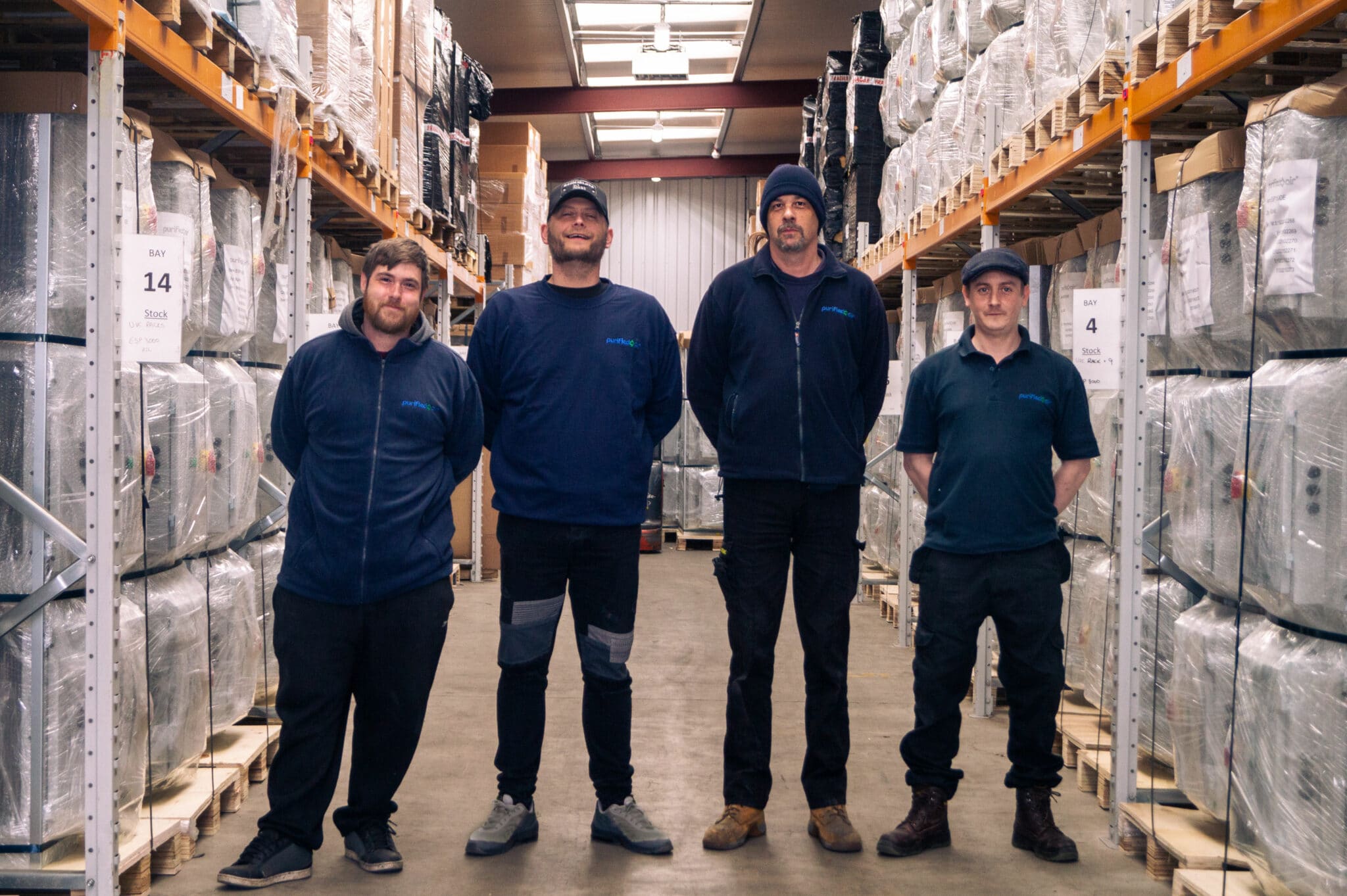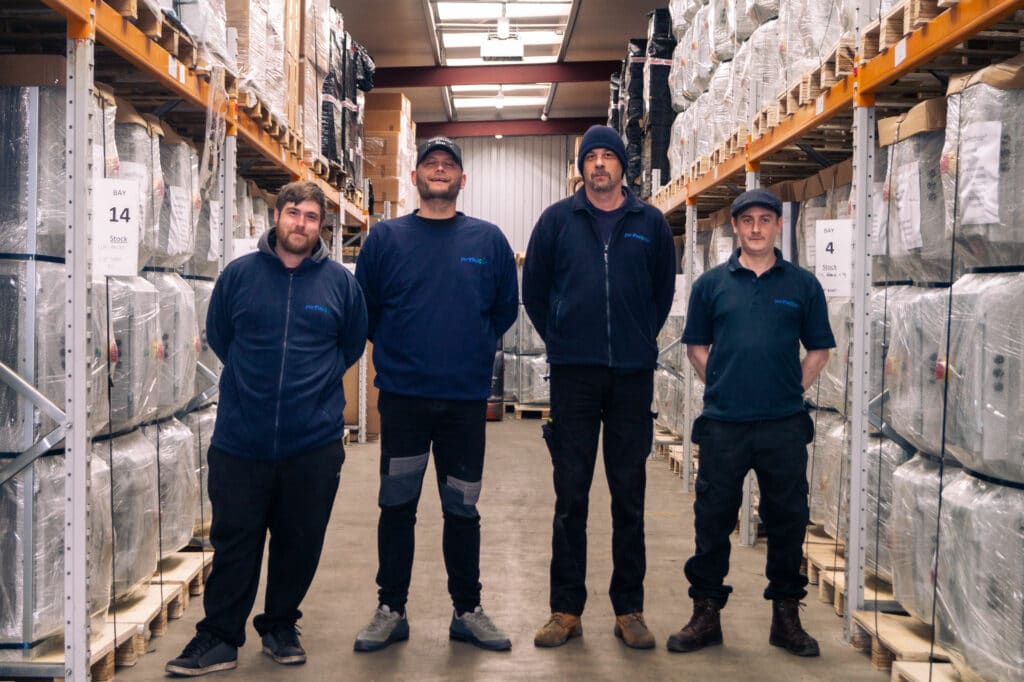 Purified Air's extensive product line range and respective components for those units, include ESP, UVO, UVC, VIU Mobile, UVGI inline, fan coil, VIU 1000, ON 100, reflow, collector cells, UV lamps, HEPA filters, bag filters, carbon filters and mesh filters to name just a few.
That's a fair amount of stock to store and keep track of Alan explains:
"We hold a minimum of three months' worth of stock in the warehouse at any given time, so the utilisation of space is crucial. The staff are very aware of the importance of speed and efficiency, particularly when loading containers for our North American, Middle Eastern and European customers. The warehouse team work extremely hard to ensure our customers always receive their orders on time." Alan
---
The holding of stock allows us to provide many of our products on a next day delivery basis with no long lead times, which is a huge customer benefit. 
If you have any questions and would like to find out more about commercial kitchen filtration or improving indoor air quality in your organisation, please get in touch with our welcoming team